2016/04/08
iN-CAR CAM™ 312GW

FEATURES AND DESIGN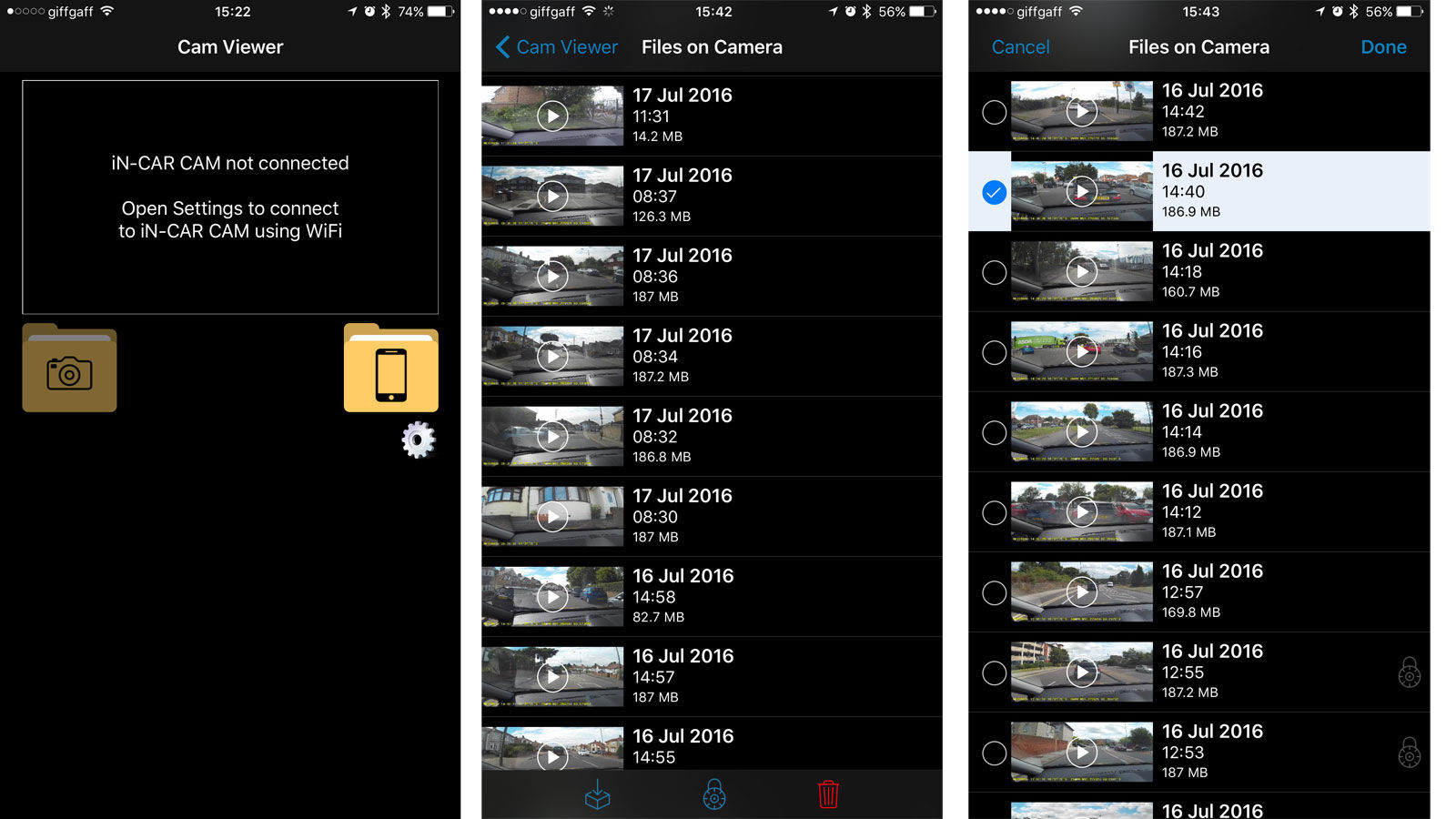 You can capture a screenshot of the incident through the app and share it as you like. The app looks a bit outdated and could have been much better.

The Wi-Fi option is there in the menu of the 312GW. Enabling it shows the network name and the password is a default 12345678. You'll need the NEXTBASE Cam Viewer app on your iOS & Android phones to connect via Wi-Fi. The app is free of course.

Once connected you can see the live view of the camera on your phone. The storage locations too, which displays the videos on the Camera or on your phone. To download a video on to your phone, just hit the download button, select the video and tap 'Done'. You have the option of selecting more than one video but we don't recommend it. It took us a little less than 3 minutes to download an 187MB file (a 2-minute video) to our iPhone 6S.

Connecting to a PC instead of a mobile phone is much more convenient; the same video file took just under 20 seconds to download on a PC. It's also easier on a PC to take screenshots of the video, upload to YouTube or Dropbox, to get a sharing link.


PERFORMANCE

The quality of the images taken with the 312GW is very good, even though it doesn't feature a wide dynamic range option like the Asus Reco Classic. It is similar to the more expensive 512G to use the six-element lens, minus the polarizing filter. Yet it matches the quality of the 512G at a number of instances, especially in daylight. (Click image to enlarge)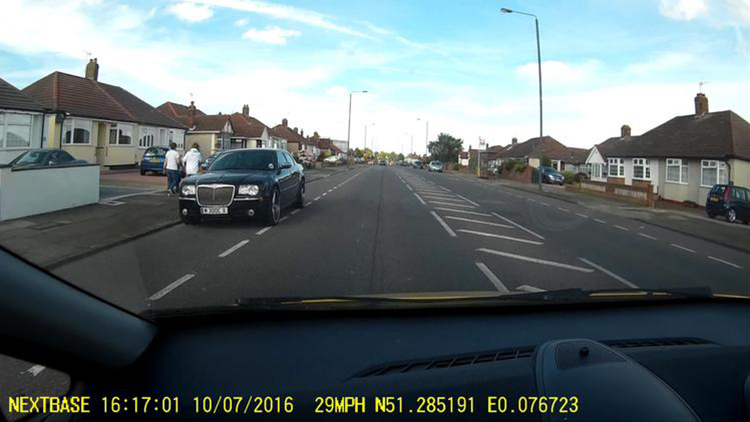 Regardless of the weather, it is easy to make out the registration plates on cars parked, or moving towards you. The 312GW features a 140 degree Lens lets you read the plates on the cars clearly, an edge over some competitor cameras with even wider lenses. But don't count on reading the plates off cars cruising at large distances.

As most dash cams go, the 312GW's top recording quality is also at 1920x1080 at 30fps, at a 12MB/s.
This quality is reduced further at nights, and you can barely figure out the registration plates. But this applies to all dash cams, the 512G & Asus too.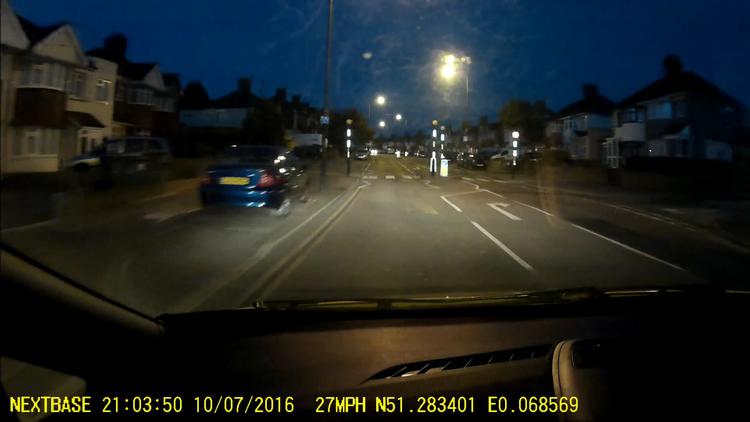 Here's a shot captured at night. Please note that some details are lost because of the compression is done by our video player.
The audio clarity is subpar to Asus, but it gets the job done. Not a big point to hold against the 312GW.



OUR VERDICT

The Nextbase 312GW is an excellent choice among dash cams. High-quality recordings during the day, easy to use, and comes with a magnetic mount to quickly remove or replace without fiddling with the cables. The cons are a mediocre app, slow Wi-Fi transfer, and only 30 fps recording. But overall a great buy at the price.