2016.06.06
2016 TAIPEI AMPA SHOW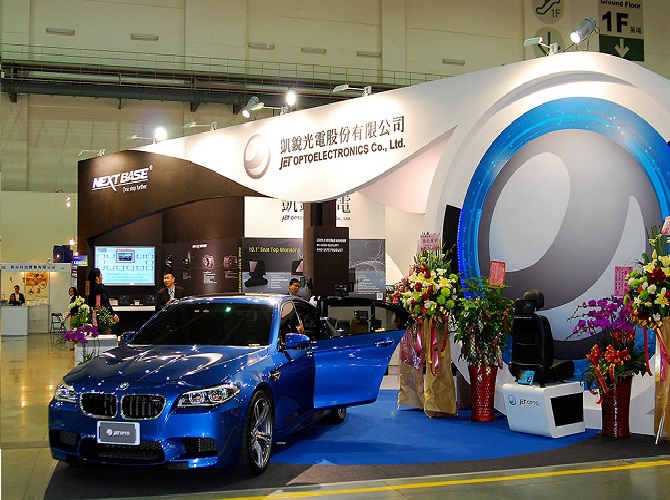 This year, JET has the most advanced products, including…

rear view camera, advanced driver assistant system…
Rear Seat Entertainment system — Hanging Type Monitor, Roof Mounted Monitor…

JET Optoelectronics Co., Ltd.

【Let's explore more at JET OPTO TAIPEI AMPA!】

As a professional vehicle lover, how could a car show satisfy you? Come join TAIPEI AMPA's great feast of vehicles. With estimated over 1,100 companies from 14 countries joining on April 6-9, 2016, it's the show where auto professional meet and you should never miss!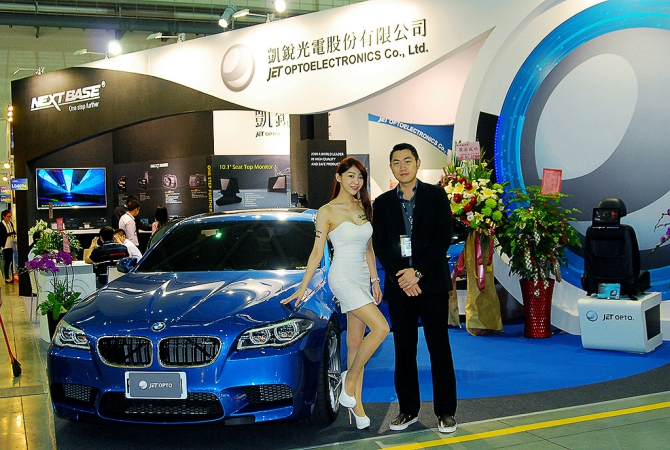 To our honored guests and partners: Thank you for attending this event. It is a privilege to have you here. Over the years, JET Opto has been standing by the quality of our products. Our sales will be in touch with you and we look forward to cooperating with you. We wish you the best in all your endeavors. - Jerry Lin, CEO