2016.12.31
Winter Driving & Stopping Distance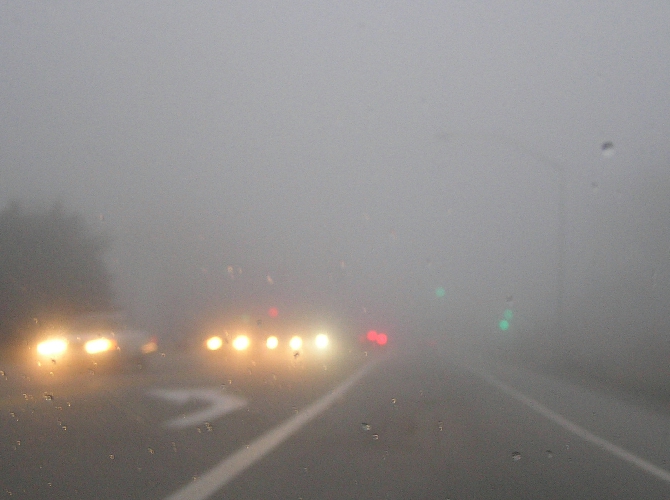 You might remember the stopping distances mentioned in the Highway Code. Chances are you tried to memorize them before your L-test too. Not everyone is able to though, and some people try to re-memorize them during the winter. However, it's perfectly normal to keep forgetting abstract figures & numbers.

Here's the best way to memorize stopping distances. Just find the stretch of the motorway painted with chevrons (courtesy Highways England or Transport Scotland). That will give you an idea about the gap you should leave behind the vehicle ahead.

This distance is actually bigger than what most people think. Though the stopping distance was standardized in an earlier era where cars had skinnier tyres and there was no antilock braking system, still it wouldn't hurt to be on the safer side. Because the stopping time varies widely from driver to driver. It is directly related to how fast (or slow) the driver is able to process and react during an emergency, after shaking himself off from the possible distraction of the radio or a phone call.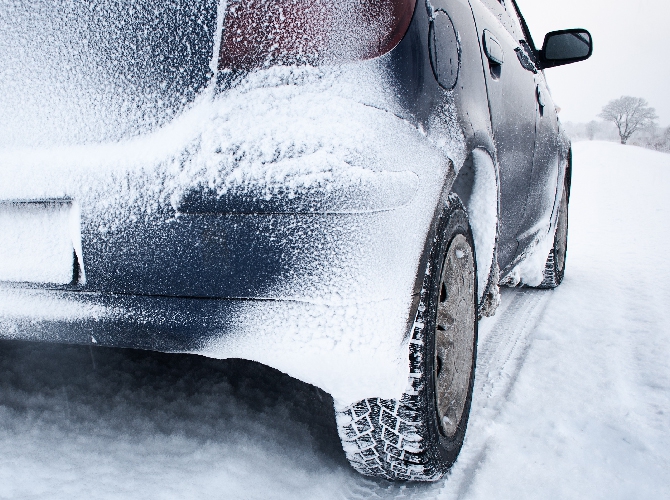 Driving Hazards common in Winter
---
In winters, the roads are more prone to driving hazards. I was reminded of this fact on my motorcycle ride through Sussex, when I noticed the muddy & slippery roads covered with gravels & sprigs. Driving is dangerous here if one is not careful.

A fresh research by a National Law firm, Irwin Mitchell suggests that one in four Brits have faced an accident due to winter. Many respondents added not taking sufficient measures for the treacherous roads in winter.

The survey also suggests that many people drive during winters as they would in any other season. Even when they didn't feel too confident due to the bad weather, icy roads, the wind and the rain. This is applicable to four-wheeler drivers alone; it is different in the case of motorcyclists who tend to be little more secure.

Serious Injury Specialist Lawyers at Irwin Mitchell see increased collision inquiries during winter than in summer. (A part of their #SaferJourneys campaign alongside Charity partner, Brake)

One of the conclusions drawn in their research was that due to lack of preparedness & precautions for the bad weather, many drivers put themselves and all others on the road at a higher accident risk.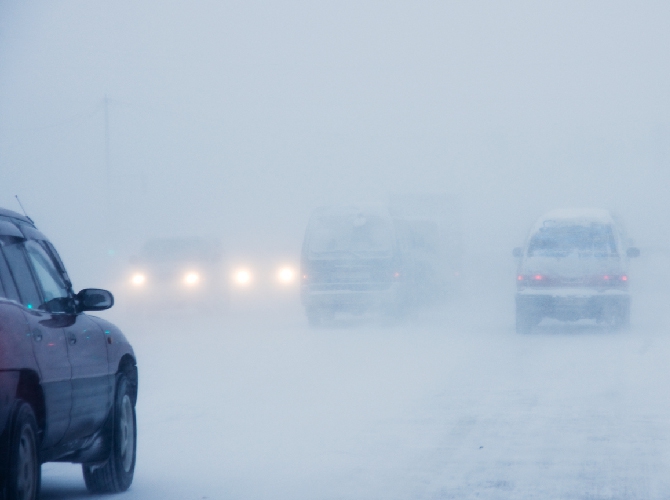 Winter driving survey
---
In a survey of 1,647 UK adults (who traveled regularly), less than half said being confident driving in icy roads or snowy weathers. A quarter of them lost control at least once and involved in minor or major accidents.

80% of the respondents witnessed someone driving dangerously while 40% said they drove at regular speeds even during the winters. 20% of them even admitted to driving with a partially misted windscreen, which is both illegal and mindless.

"Our research shows many people are not taking the appropriate precautions when driving in bad weather, despite admitting that they are not comfortable in those conditions. Some of the findings from the survey make difficult reading and if you don't feel confident on the road then leave your vehicle at home." - Neil Whiteley, Partner, Serious Injury team at Irwin Mitchell.

"Ice, snow, heavy rain and fog make driving incredibly risky; stopping distances double in the wet and increase ten-fold in ice and snow. If snow is forecast we urge people not to drive, but if you get caught in bad weather the critical thing is to slow right down and keep your distance, bearing in mind it will take you much longer to stop in an emergency or to react if visibility is reduced." As quoted by Gary Rae, Brake's Campaigns and Communications Director.

So, the best thing you can do while driving in winter is to keep your distance. And preferably use a dash cam, as you never know what might hit you.