2012.10.13
2012 HONG KONG ELECTRONICS FAIR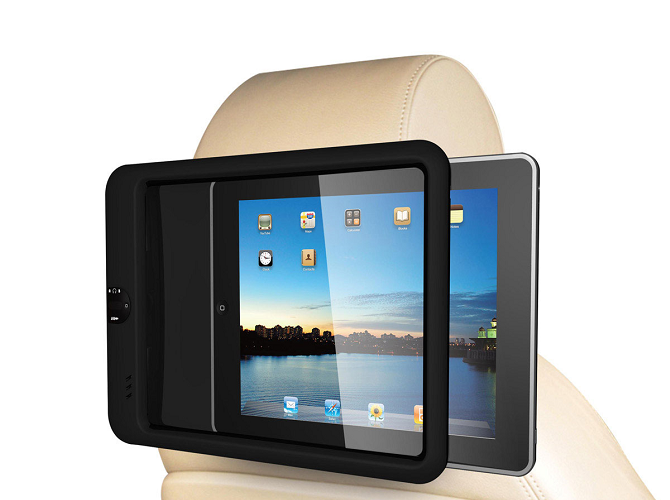 Nextbase introduces the world's only iPad active car mount for enjoying car journeys at the back seat of your car adopting the patented Click & Go™ technology.
Nextbase's Click & Go iPad Active Car Mount provides a safe and neat way for rear seat passengers to use an iPad. When going on a long journey simply slide your iPad into the car mount where it will automatically plug-in so you can work, watch or play while re-charging your iPad. Passengers can enjoy great sound via optional infrared head phones. Another outstanding feature is the built-in iPad camera connection kit which supports USB flash drive and card reader. Photos can be easily transferred from your camera to iPad anytime, anywhere during journeys.
(Click & Go cable free mounting system included)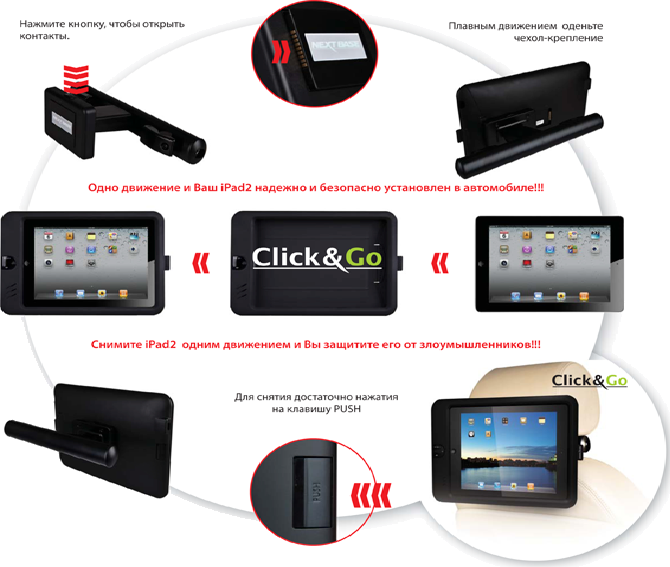 Nextbase's innovation, Click & Go system, is an automotive safety tested mounting system offering superior convenience and design factor to mount Rear Seat Entertainment systems like Nextbase iPad Active Car Mount and Nextbase In-Car Click DVD players. The whole system is tested to be safe in your car and be easy to use. It can be installed in most cars in just a few minutes. After the initial installation the user can slide in and out DVD players or iPad car mount without connecting any cables.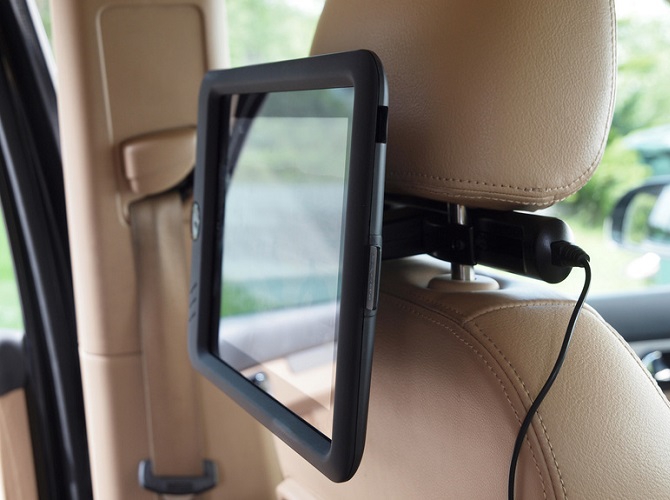 Safety Comes First

Safety tested to meet the highest standards.

The same as top car makers do, we have made intensive effort to develop the safest system for your passengers. The result is the safest rear seat entertainment accessory in its kind which is safety tested – because your children MUST be safe.